fast contact
email
info@kolektoryssace.pl
tel.
515 620 037 pon-nie 8-22
2x
INTAKE MANIFOLD SWIRL FLAP delete KIT
left and right side inlet
Audi Porsche VW
2.7 TDI / 3.0 TDI v6
1yer Warranty
Made EU
Express delivery !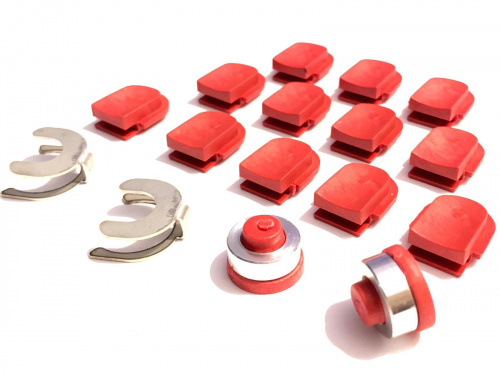 12x bearings delete
2 x pull rods delete
2 x 0ring
2 x clasp
Produkt fit all :::
AUDI a4 a5 a6 a7 a8 q5 q7 2004-2012 yer
VW

touareg phayeton 2004-2012 yer

porsche

cayenne 2004-2012 yer
What makes us different ?
The product is 100% manufactured in EU.
The guarantee of 1 years!
This is not a fake from China or Korea,
the one company with longtime
Has built experience.
Our product has a unique Red color.
P2008 - Intake Manifold Runner Control [ Bank 1 ]

P2011 - Intake Manifold Runner Control [ Bank 2 ]

004120 - [ Bank 2 ] Lower limit not reached

P1018 - 001 - Upper lover limit exceeded

012597 - Intake Manifold Runner Control lower stop not reached

P3135 - 001 - lover limit exceeded

NICHT FÜR DIE LEISTUNG ÖFFNEN

MIN- / MAX FLAP

AUSGESETZT FLAP

Up / Down

Verbrennungsmotor

ÖLPEST